These mediumweight cotton gloves literally fly off our shelves, it's our best seller!
We also stock lightweight, as well as, heavyweight but the mediumweight is usually our customers #1 choice.
Call us for a free sample.
Because of our strict standards, the same high quality product you buy today will be the exact same quality a year from now.
All Materials used comply with the provisions of the FD&C which allow for repeated use in direct contact with food.
There are no refunds on freezer wear
MSDS sheets available upon request.
Emergency delivery service at no extra charge for our established customers.
Check out our testimonials and see what customers are saying about Majestic!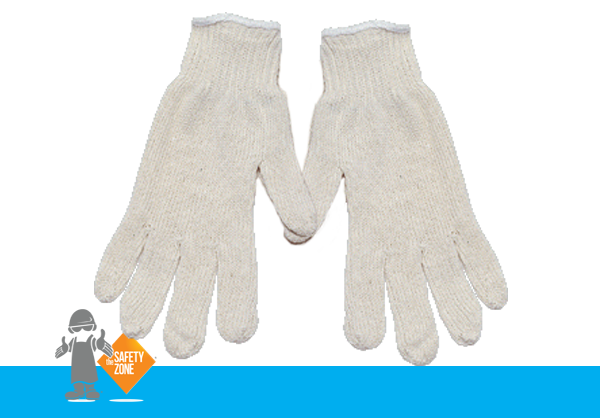 Manufactured by the high standards of all Safety Zone products.
| | | | | |
| --- | --- | --- | --- | --- |
| MODEL # | DESCRIPTION | COLOR | SIZE | PER/BX/CS |
| SZ-G70-Mens | PREMIUM QUALITY MEN'S MEDIUM WEIGHT COTTON GLOVES |  WHITE | L | 25DZ/CS(300)36 LBS |
|   | These men's medium weight blended cotton/polyester cotton gloves are reversible, for general purpose use or as a liner in cold temperature applications. /550 grams per dozen |   |   |   |
|  SZ-G70-Womens |  PREMIUM QUALITY WOMEN'S MEDIUM WEIGHT COTTON GLOVES |  WHITE |  S/M |  25DZ/CS(300)36 LBS |
|   | These women's medium weight blended cotton/polyester cotton gloves are reversible, for general purpose use or as a liner in cold temperature applications. /520 grams per dozen |   |   |   |
|   |   |   |   |   |