Our vests hold up quite well even in difficult enviroments.
They are lightweight, comfortable and highly visible, usually with a 2" silver stripe.
We carry a wide assortment of styles for whatever your specific need may be.
Ask for our catalog.
Below are some of our best sellers.
MSDS sheets available upon request.
Emergency delivery service at no extra charge for our established customers.
Check out our testimonials and see what customers are saying about Majestic!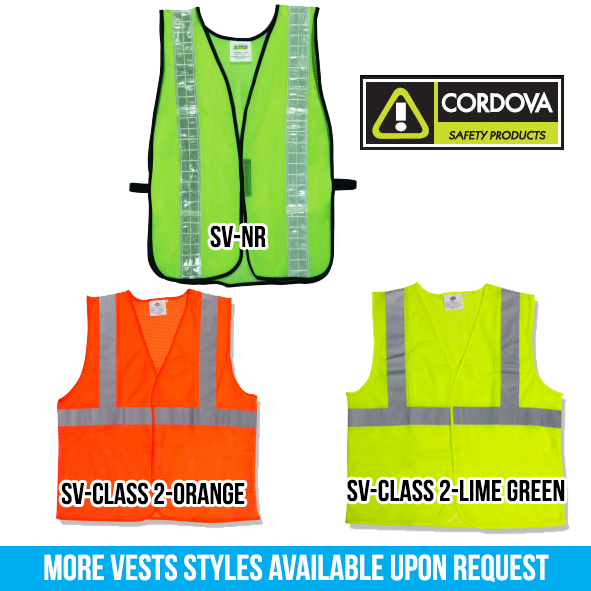 MODEL #

DESCRIPTION

COLOR

SIZE

PER/BX/CS

SV-NR NON RATED ECONOMY VESTS
Top Seller /General Purpose /Lime Green/Polyester Mesh /No Pockets
2″ Reflective Tape /Hoop and Loop Closure
 LIME GREEN
ONE SIZE FITS ALL
24/CS
SV-Class 2
Top Seller /General Purpose /Available in Orange and Lime Green/ANSI/ISEA 107-2010/ No Pockets /2″ Reflective Tape Suspenders /Hoop and Loop Closure
 LIME GREEN /ORANGE
S-3X
24/CS